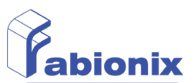 about us
Fabionix (India) Pvt. Ltd., an ISO 9001: 2000 company was established in 1993. Fabionix manufactures high quality Sheet Metal Enclosures for Electrical, Electronics and Automation Industries. It has consistently grown 25% every year, owing to its high quality standards and thorough professionalism.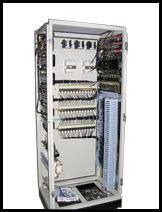 Fabionix is managed by a team of technically competent, experienced and committed personnel backed by state-of-art technology, good manufacturing facility and high quality standards. To meet the explicit and implicit needs of its clients, we have mastered ourselves in sheet metal manufacturing technology and excelled ourselves in design, manufacturing, plating, powder coating and other related technologies. We have a high degree of working standards to achieve zero defects and ensure total customer satisfaction.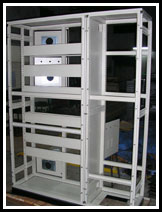 To meet the growing demands of our customers, we at Fabionix are in the process of introducing standard, modular racks and enclosures to our already existing product lines. With a view to provide better services, world standard catalogue products are offered through a business partnership with Knurr AG. a very renowned manufacturer of Racks and high density cooling systems from Germany with world wide operations, to represent them in India for their entire product range.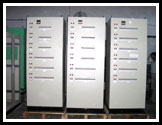 We at Fabionix firmly believe in to stay ahead of the competition, with continues improvement in process and to meet the implicit needs of the customers.
Our esteemed customer list includes
ABB
G E – Transportation
Lucent Technologies
United Telecom
BEL
BHEL
Barron Power
Tyco Electronics
Wipro
C-DOT and many more…


Offshore Representation
Fabionix represents M/s. RFI Industries Pty. Ltd., Australia in India both technically and commercially for EMI/RFI shielded enclosures.
R.F.I. Industries P/L is the major source of EMI shielding and EMI/EMC instrumentation and engineering expertise under one roof in the Southern Hemisphere.